The Basics of Prostate Cancer
What exactly is Prostate Cancer? Well, the prostate gland is one of the male's reproductive organs. It is found deep inside the male pelvis but women do not have a prostate gland.
The purpose of this gland in younger men is that it plays a role in sexual function and reproduction. However as a man gets into his later years of life, 50-60-70 years or more, it really becomes a problem organ. Causing troubles in the same way your tonsils might. Technically a part of you but no longer needed. Like tonsils, if you are lucky they will not cause you any issues. But in some cases like when a man ages, many bad things can happen to his prostate gland.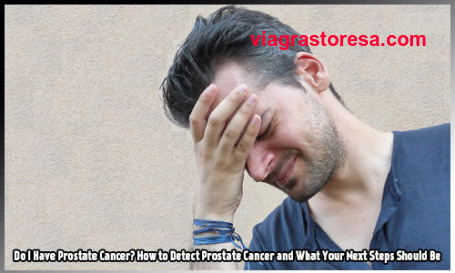 One common issue with this gland is that as you get older it can grow much larger causing blockage issues, called Urinary Obstructive Symptoms.
Urinary complications
This causes difficulty with the flow or stream of urine, dribbling, having to wake up several times at night. These are the typical symptoms a man with an enlarged prostate might have. It often takes this man longer to urinate than a young healthy man as the enlarged prostate gland blocks or obstructs the urine passage.
Another more serious issue that can happen with the prostate is that it could become cancerous
The prostate gland can develop cancer cells that can grow and grow, potentially spreading to other organs of the body. As the prostate grows it can harbor lots of prostate cancer cells. Typically with the slow-growing cells, they stay within the prostate and lots of times they never cause a problem at all. It is the most common type of prostate cancer. It is called Indolent Slow Growing Prostate Cancer. It would not be such a serious situation for men if this were the only type of prostate cancer, as men do not experience any symptoms with this type of cancer. If a man is not so lucky, he can get other types of prostate cancer that spread to the lymph nodes and to the bones and cause very painful symptoms in other areas of the body as well. With this type of cancer, it is very important to try to identify it early so that treatment can begin right away before it progresses.
Diagnose early
Early diagnoses can save lives so it is important for men of a certain age to go in for their yearly check-up to avoid a potentially serious and sometimes deadly situation. It is the best way to ensure your health. There are two critical elements to detecting prostate cancer, one being the Digital Rectal Examination, which means a doctor would place his finger inside the anus and into the rectum to feel for the prostate. They are feeling for nodules or lumps indicating that something is wrong.
This is the main reason men avoid their check-ups as many men find this to be invasive and embarrassing
But it is very important to your health and can be a lifesaver. This method is not always guaranteed to detect cancer as the lumps may not be on the same side of the rectum. As a backup measure to finding this type of cancer is a blood test called the Prostate Specific Antigen or the PSA. It is often suggested by a doctor when looking for early signs of prostate cancers. With early diagnoses and early treatment, there can be a great success in saving a man's life. Ultimately the choice to have this screening is up to the man. No one can force this test upon him. So it is in his best interest to take care of his health and do what is right for his body.
What you need to know
What you may not know about Prostate Cancer is that it is the most common cancer in men in this country, in fact in the developed world. There are anywhere between 200 – 300 thousand new cases being diagnosed in this country alone, every year. Somewhere between 30- 50 thousand men die each year from prostate cancer.
A lot of this death could have been prevented with regular check-ups and early diagnosis. A typical thing for men to do these days in the month of November (or sometimes September) is to grow out their beard to raise awareness for prostate cancer and I personally think it is a great way to start an important conversation about men's health.
I think we should be talking more about this serious issue, destigmatizing it, so that more men will just see it as a normal part of health and we can save more lives.